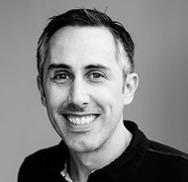 Our Approach
We believe in a mobile-first approach to digital marketing. In fact, Mobile traffic has now surpassed Desktop and Tablet traffic. Putting mobile at the top of our campaign priorities ensures our clients are targeting the right customers and getting the best results possible.
About Robert
Robert Frost began his digital marketing journey in 2007 as the second person to join the Internet Marketing Services team at GTS Services. Working under his mentor, Scott Orth, he learned hands-on everything about Paid Search and SEO, while managing all of the team's clients.
In 2009, Robert took his skills to Portland agency EngineWorks as a Paid Media Specialist, further growing his skillset and experience working with industry veterans Sean McMahon and Kent Schnepp. When EngineWorks was acquired by Scottsdale-based agency Ethology (now Tallwave) in 2011, Robert became the Manager of the Paid Media team, holding that role for 4 years. During that time, Robert was instrumental in growing the team from 3 to 12 employees, and the team's media spend from $300K per month to over $4M per month across almost 50 clients.
In 2015, Robert took over leadership of Ethology's Paid Media team as the Director of Media Operations, managing 12 team members across 3 offices, and growing their monthly ad spend to over $5M per month. Robert was also the General Manager of Ethology's Portland office, responsible for 15 employees working in that office.
Robert sat on the board of directors for SEMpdx, a non-profit marketing association dedicated to promoting and educating digital marketers in Portland, Oregon, from 2014 until 2022. He was the Director of Events for SEMpdx, creating and hosting monthly educational and networking events for its members, while helping to guide the association forward.
Robert has extensive SEM experience in the Travel & Hospitality, Education, Finance, Healthcare, Retail & eCommerce, Technology, Food & Beverage, Automotive and Industrial Equipment verticals. Notable clients Robert has managed in his career include: American Signature Furniture, Aqua Hotels & Resorts, Aspen Skiing Company (Aspen/Snowmass Resorts & Aspen Hospitality), Callaway Gardens Resort, ComLax Lacrosse, Culligan, Delaware North Corporation, FINN Corporation/Express Blower, Franchise Services, Inc., Gallo Family Wines, Gerber Collision & Glass, Grand Heritage Hotel Group, Inspirato Vacation Club, Institute of Culinary Education, Intermedia Outdoors Publishing, James B. Nutter & Co., Kennedy Space Center, LifeLock, Lightstep, Mirassou Wines, National MS Society, Odysys, PPG ProStars, Pure Hockey, Radiant Pain Relief, Rexius, Shilo Inns & Suites, Sitrion, StackRox, True Citrus, Washington State Employees Credit Union, and Wolcott Services.
Read more about Robert and connect with him on LinkedIn.